As a new term approaches Ty Hafan Scout Group are off to a great start by being presented their Queen's Award for Voluntary Service by Morfudd Meredith, the Lord-Lieutenant of South Glamorgan under instruction from Her Majesty The Queen.
The presentation took place at the Hospice in Sully surrounded by volunteers from the group and representatives from the Hospice and Cardiff and Vale Scouts.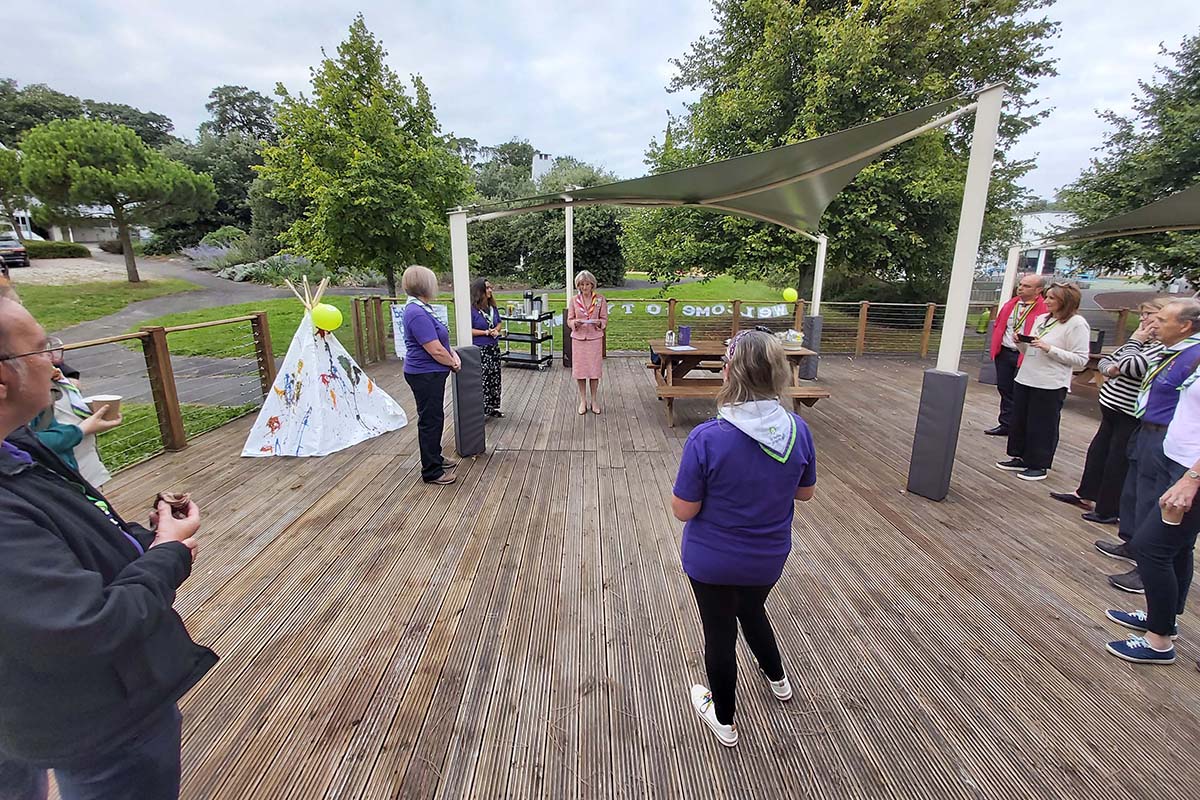 The Ty Hafan Scout group is one of 241 charities, social enterprises and voluntary groups to receive the prestigious award which recognises outstanding work by volunteer groups to benefit their local communities.
Area Commissioner for Cardiff and Vale Scouts Julian Jordan says: "We are delighted that our volunteers work over the past 13 years has been recognised, Scouting at the hospice really does make a difference to those that attend and give them an experience they wouldn't normally get."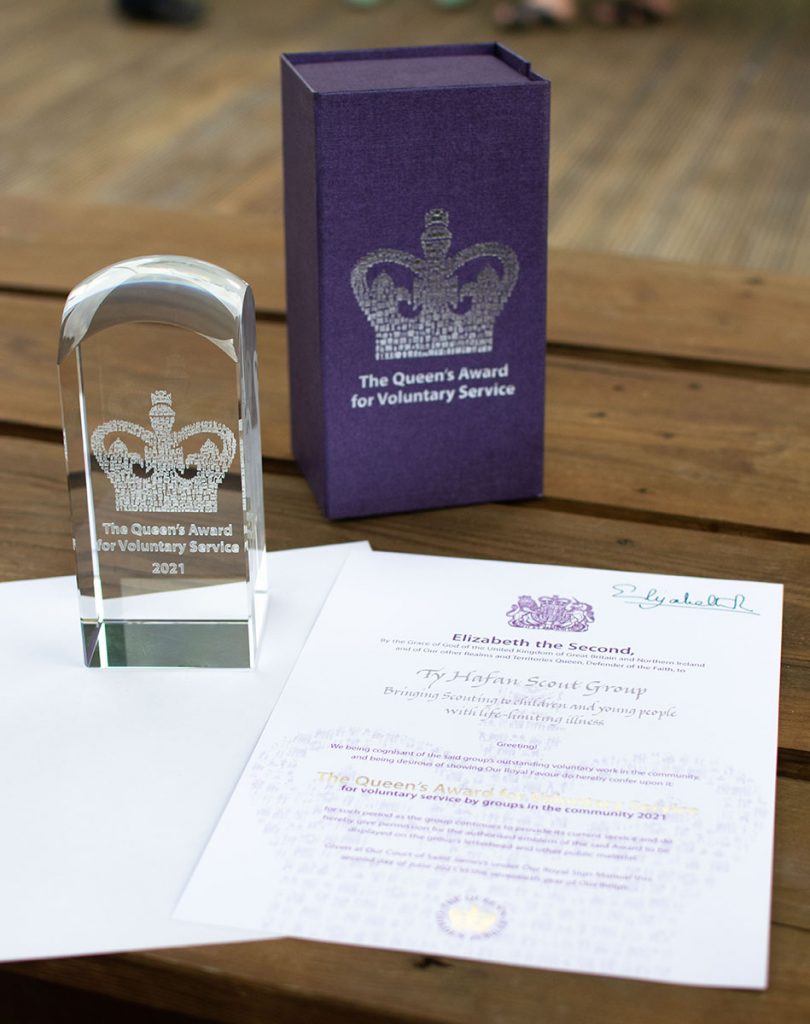 Morfudd was delighted to present the award and was also awarded herself with a Ty Hafan Scout Group neckerchief presented by group scout leader Ruth Weltch.
Ty Hafan was the first hospice in Wales to have its own Scout Group which is open to all children receiving care, their parents and siblings. It helps to offers comfort, care and support for life-limited children and young people and is dedicated to improving quality of life for the whole family.