A Scout Leader from Barry has been awarded two prestigious awards for his 50-year long service.
Scouting has been a major part of Peter Evans's life and on Saturday 25th February he was surprised to be honoured for his fifty years of service to Scouting during a cake sale held at 11th Barry Scout that raised over £400 in aid of Turkey-Syria Earthquake Appeal.
Peter, started his Scouting service at 11th Barry Sea Scouts as assistant Cub leader in 1972, later becoming Cub leader in 1977 and has provided valuable skills and adventure to more than 1,000 children over the years.
Peter received his certificate from Chris Parsons, District Commissioner along with a watch presented on behalf of the group by Nicola Thompson, Group Scout Leader.
As well as his long service award, On the 2nd March Peter was also presented with the highly commended Bryan Foley award by Councillor Helen Payne, Mayor of Barry Town Council. The Bryan Foley Award was established in 2021 to commemorate the late Bryan Foley who devoted so much of his time to helping others and sharing his skills and expertise across a number of organisations including 11th Barry Sea Scouts.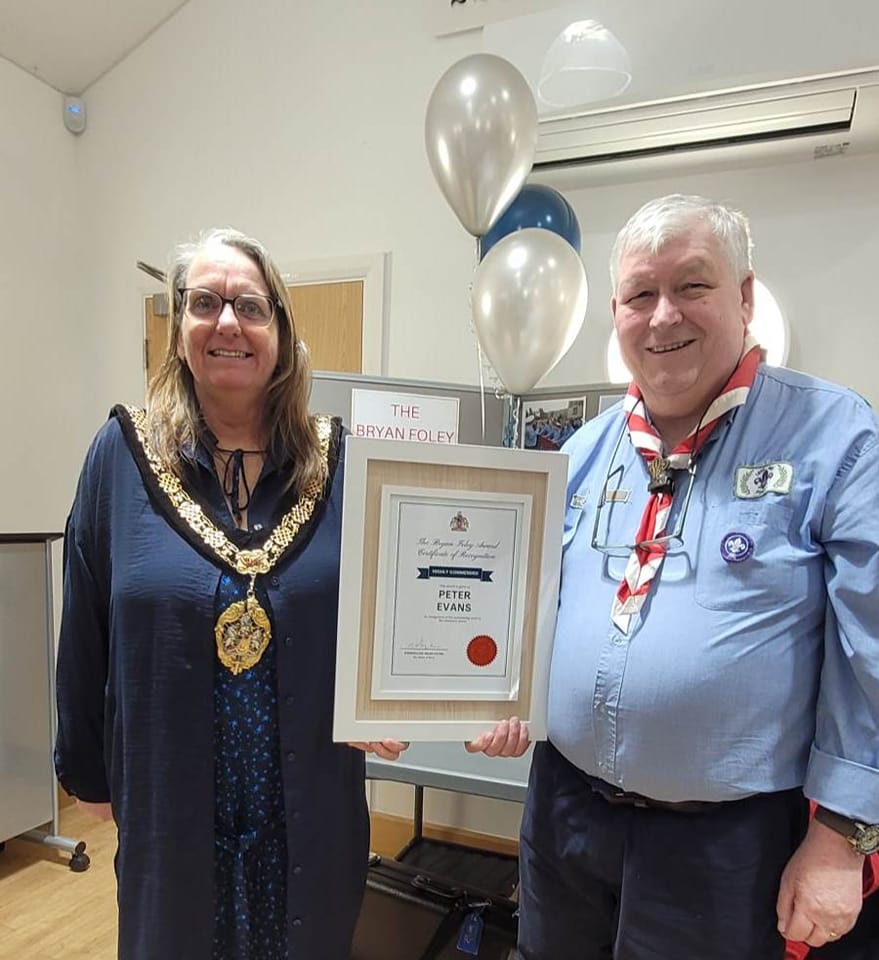 Scouting is a volunteer run organisation providing Skills for Life to all young people from the age of 4 to 25. Currently there is a waiting list to join as groups need more volunteers to help out. Roles are open to anyone from the age of 14 to "80 plus" and anyone interested can get in touch at scouts.org.uk/get-involved