29th Cardiff Kingfishers, at Miskin Mill during their weekend camp. They were joined by the 45th Cardiff and Llanishen Lisvane Cub packs who were also camping there.
Every month a winner will be selected from the entries to feature as photo of the month. At the end of 2022 an overall winner will be chosen from the monthly winners and there are some prizes up for grabs.
Our Sponsors
We would like to thank the following companies for sponsoring the competition and donating a prize.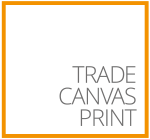 Tenby based Trade Canvas Print are one of the leading printers in the UK offering bespoke sizes to fit any frame. They also supply photographic prints on a range of high quality papers making your images stand out. Visit their website www.tradecanvasprint.co.uk

Cardiff based Express Imaging are your one stop shop for your photographic needs, offering film and photographic prints, passport and studio photos as well as photo restoration. Visit their website www.expressimaging.co.uk