Thank you to everyone who completed our surveys about campsite for the 2030's. The result will help us steer our two campsite in the area over the next few years. First stage is our master plan for jubilee campsite which we hope to have out for consultation in the Summer.
To give you a feel for the result:
What is the most important thing when looking for a campsite or Activity Centre
Adults
Toilets

Ability to have fires

Open Space
Youth
Toilets

Fires

Activities
What activities do you look for when selecting a Campsite or Activity Centre for a day or overnight visit?
(The bigger the word the more of you said it!)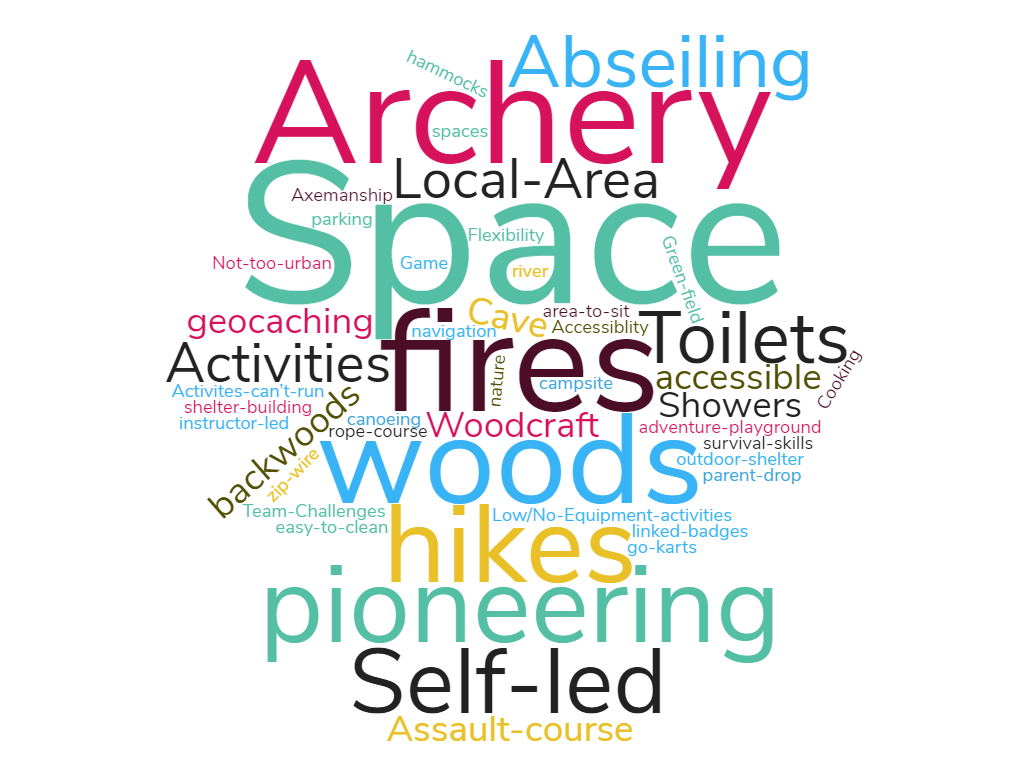 What Young people like to do when outside?
The looking at our Campsite at Peterson (Jubilee) this what you said needs to be improved?
And looking 10 years in the future this is what you think we need and don't needed!
If you missed the chance to have to have your say please get in touch office@cardiffandvalescouts.org.uk